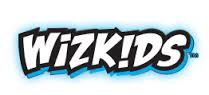 Have a love for Wizk!ds games?  So do we!  August 23rd we are having a Wizk!ds con in the shop.
What can you expect?  Lots and lots of gaming.  We will have open play events, Heroclix tournaments, a Quarriors tournament, an Attack Wing tournament, and more.  We will be offering some really cool stuff with each event.
You may have noticed some bright notices by some of the Wizk!ds products in the shop that tell you how to earn tickets.  We will be raffling off some exclusive stuff over the course of the day, some items you just can't buy.
What are these items?  Well, that is pretty much up to you.  As the community buys Wizk!ds products, we add more to the pot.  Kinda like Kickstarter and unlocking levels.
To Be Raffled:
Random 2013 HeroClix Convention Promo Fig
Next Up:
Random 2013 HeroClix Convention Promo Fig
Locked:
COMPLETE War of Light Construct Promos (56 pieces)
2012 Holiday HeroClix figs
2012 HeroClix Convention figs
2013 HeroClix Convention figs
2013 Holiday HeroClix figs