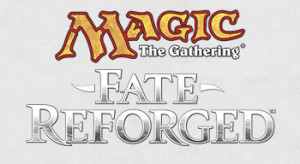 A new set is coming and things will change.  We will be continuing our tradition of an exciting weekend of prerelease Magic, things worthy of the tales they spawn.  Most events will be $25, preregister links are available below:
Abzan
Jeskai
Mardu
Sultai
Temur
Standard event payout (based on record of Win – Loss – Draw):
4-0 10 packs
3-0-1 6 packs
3-1 4 packs
2-X-X 1 packs
Door Prizes
We asked you what you wanted to see for door prizes, and we listened.  Some of the things you asked for were pretty big, so we are going to offer them as attendance bonuses.  For each event over 50 players we will be offering more stuff.  Without further ado, here are some of the things you may win just for playing:
Magelings Playmats
Fat Packs
Dice Bricks
Playmats (mtg branded and table sized mats)
Sleeves
Deck Boxes
and much more.  May I suggest you bring an empty card box?
Saturday Jan 17th 12:01am (the Midnight Event), $25 Sealed Deck with 4 rounds of Swiss.
Saturday Jan 17th 10am, $25 Sealed Deck with 4 rounds of Swiss.
Saturday Jan 17th 3pm, $25 Sealed Deck with 4 rounds of Swiss.
Saturday Jan 17th 7pm, $25 each Two Headed Giant with 4 rounds of Swiss.  Modified payouts, every team earns prize packs.
Sunday Jan 18th 10am, $35 Sealed Deck with full Swiss.  See payouts below.
Sunday Jan 18th 3pm, $25 Sealed Deck with 4 rounds of Swiss.
Full Swiss Payouts
| | | | | |
| --- | --- | --- | --- | --- |
| | 8+ players | 16+ players | 32+ players | 64+ players |
| Cut | None | Top 4 | Top 8 | Top 8 |
| 1st | 30 | 50 | 95 | 180 |
| 2nd | 10 | 25 | 45 | 72 |
| 3rd / 4th | 5 | 15 | 25 | 36 |
| 5th – 8th | 2 | 2 | 5 | 15 |
| 9th+ | 2 | 2 | 2 | 2 |
Iron Man
There are changes to Iron Man.  Like before you must play 5 events, and you may count the cut to top X in the Sunday game as a separate event.  All Iron Man competitors must register their pools.  There is a follow-up event for all competitors, and are invited back to Magelings for a Quasi-Constructed on Sunday January 25th starting at 1pm.  Players must register by 12:45pm, the event is free.  Decks may be comprised of only cards from the registered pools.  Deck registrations will be made available no later than Wednesday prior to the game.  Without sufficient registered pools, the player will not be allowed to compete the following Sunday.
Why Iron Man?   We have hinted that there is a big prize and Iron Man is the only way to it.  Every prerelease this block counts, that's right a block long competition is running and you can join in now if you haven't already.  Iron Man Sunday is a standing tradition that continues to grow.  If we have 12+ contestants on Sunday, they will find a new sealed Duel Deck: Anthologies waiting at the Top 8.  Missing out on an Iron Man Sunday will not prevent the player from the final prize but may hamper their efforts.  This is solely based on the performances of the other competitors.